Music production learning platform FaderPro steps up with new investment, team and all-star artists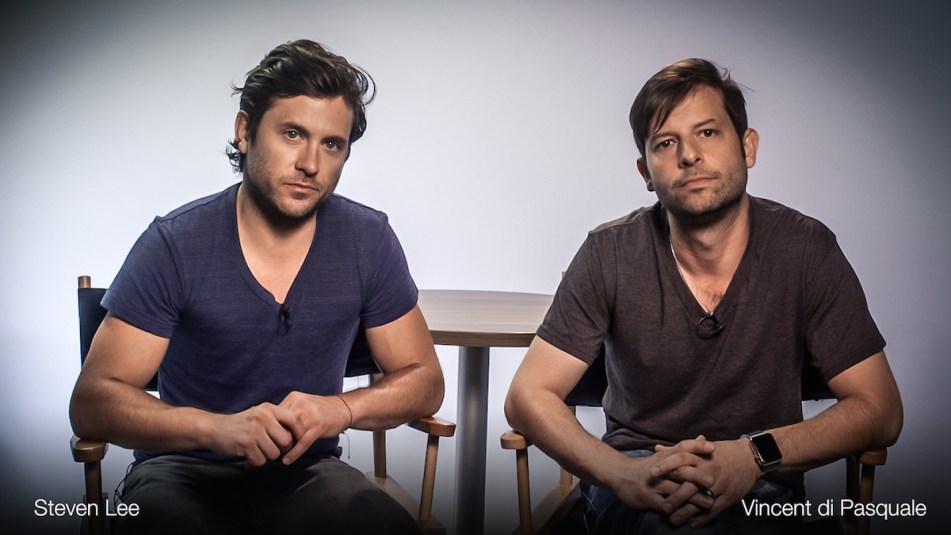 After making its mark on the internet since launching in 2010, online music production startup, FaderPro is set to step things up a notch or two this fall with a host of new instructors and experienced team members coming on board. FaderPro was launched by Steven Lee – better known as Lee Cabrera – and multi-Platinum producer-to-the-stars Vincent di Pasquale (Madonna, Nelly Furtado, Mariah Carey). Their 'Watch.Learn.Become' ethos combines high-quality video tutorials with access to some of the world's biggest stars, plus partnerships with leading industry entities to give their students the best chance of success after finishing their studies. Put simply, FaderPro offers the chance to learn how the best producers in the world make their music.
With a curriculum that's derived from the proven success of the artists they work with – rather than from the mechanical layout of user manuals – their courses bring the art of production to life in vivid color. The platform offers 24/7, on-demand access to content, allowing students to work through the 'a la carte' courses at a pace that suits them and in any order – with a huge cost saving compared to traditional schools. It's the perfect option for those who want to invest in their art, rather than sifting through endless low-quality YouTube tutorials with no cohesion or structure.
Thanks to a successful round of new investment, the Denver-based startup will ramp up it's offering of online music production and business courses in the coming months. A slew of new options lead by legendary producers, DJs, artists and industry figures features the likes of Roger Sanchez, Sander Kleinenberg, 'I Try' singer Macy Gray, Funkagenda, and Grammy-nominated producer Ivan Corraliza. The formats of these new additions range from track deconstruction to mixing and mastering classes, to more business-focused lessons, giving students the full range of inside knowledge they need to succeed in the industry.
Meanwhile, FaderPro has bolstered its experienced management team with some major new acquisitions. Lloyd Starr – former COO/President & 12 year vet at fellow Denver success story Beatport – joins as advisor, alongside two other former Beatport employees: the site's original architect Jaxon Repp, who joins as head of technology, and Tom Hoch Jr, who joins as Chief Content Officer and Beatport's Advisor, Tom Lyoob who joins startup guru Kevin Geddes as advisors while Armin Sarabi – former owner of nightclub AREA 51 in Charlotte, and successful corporate attorney – joins as COO and in-house counsel. Finally, former Vice President of USA operations for SAE Institute, Chris Davie, brings his knowledge of the sector in his role as advisor.
FaderPro's range of partners continues to grow – and the company is proud to announce an exclusive partnership with the Toolroom Academy. A new arm of Mark Knight's powerhouse international label, the Toolroom Academy will feature online programmes presented by its foremost artists, including track deconstructions of some of the biggest selling Beatport singles of all time, alongside a range of innovative programmes based on real-life creative and business scenarios. Funkagenda will be the first of many past and present Toolroom artists to work alongside FaderPro.
As well as Toolroom, FaderPro is delighted to announce a number of other of partnerships, including Auralex Acoustics, Studio Shed, Symphonic Distribution, Stealth Records, CR2 Records and Sonimus.
The annual Amsterdam Dance Event conference and festival will serve as a launchpad for the beginning of FaderPro's exciting new chapter. The team will host a series of live production demos in the brand-new Studio Americain recording studio at The American Hotel-Hampshire from Wednesday 14 October – Friday 16 October. Roger Sanchez, Sander Kleinenberg, Sandy Rivera, Mark Knight, Rene Amesz, Weiss and other special guests will host music production showcases as part of the schedule, making it a must-visit location for any budding producers attending ADE.
http://facebook.com/FaderProMusic http://instagram.com/FaderPro http://twitter.com/FaderPro
New courses + content confirmed for FaderPro • FaderPro & Toolroom Academy presents: Funkagenda 'Man With The Red Face'. A reverse engineering course of the #1 Toolroom hit w/ Mark Knight. • FaderPro & Roger Sanchez presents The S-Man "Dangerous Thoughts". A reverse engineering course of S-Man's single on his Under The Radar label. • Sander Kleinenberg: Dutch DJ purist and producer/remixer fresh off a US #1 with his remix of the Diplo produced Madonna single, 'Bitch I'm Madonna' has produced a course with FaderPro teaching his newest single, "Wanna Come Down." • Ivan Corraliza – Grammy nominated producer and Beat Academy founder, Ivan Corraliza (aka ill Factor) teaches a new course with FaderPro using Ableton Live, showing the production process of his record 'Champion Sound' which was chosen as the title track for the video game Assassin's Creed Syndicate. • Steven Lee & Vincent di Pasquale turn back the clock and teach a course around the re-production and story of the hit record Lee Cabrera vs. Thomas Gold feat. Tara McDonald 'Shake It' in partnership with CR2.