Best DAW for Beginners: A Guide to Choosing the Perfect Software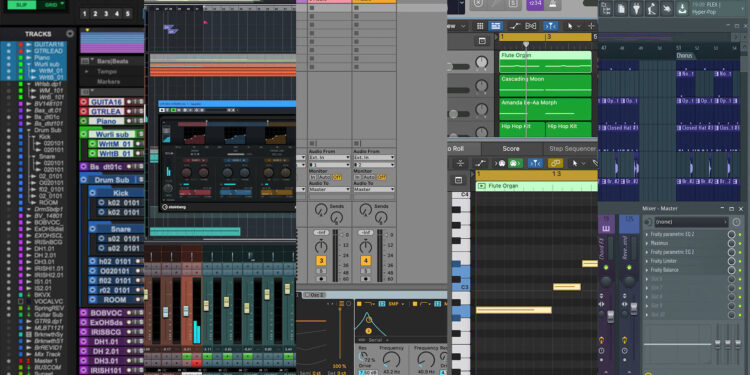 Choose the right digital audio workstation to get started on your music production journey
Music production can be a bit overwhelming when starting out. Not only are there so many techniques and skills to learn, but there's a plethora of products to choose from too. As a beginner, you might be looking into plugins, audio interfaces and monitors, but the most important choice to make – and the reason you're reading this – is determining which DAW is right for you.
What is a digital audio workstation?
A DAW is a piece of software for electronic music production that lets you arrange audio tracks in a timeline and create MIDI tracks that trigger virtual instruments like synths. It's a great tool for recording and creating music in programs like GarageBand. A DAW also lets you balance and route signals, and add processing to your audio.
Almost anything that you do in the process of music production, you'll do it in a DAW. Other software you use – including VST synth plugins, drum machines, and effects like EQs and compressors – are hosted by your DAW.
The Short Answer: What's the best DAW for Beginners?
In our experience, the best DAW for beginners is Ableton Live, with Apple Logic Pro being a close second choice.
From our huge roster of producer-led tuition videos, the majority of producers now use Ableton's DAW to teach their course, and this number has been increasing over the past five years. Apple Logic Pro is also well-covered by our artist mentors, only less so in recent years.
But there isn't one simple answer to "What's the best DAW." In reality, the best DAW for you will depend on the way you will be creating music. For a more complex take on the subject, and a discussion of a few of today's major DAWs, read on…
What are the top digital audio workstations?
For beginners looking to get started, there's a wide variety of digital audio workstations to choose from. Each one has its own pros and cons, offering unique approaches to the music making process. Some are more suited for professional, industry-standard recording and mixing work, while others are better equipped for self-taught dance music producers.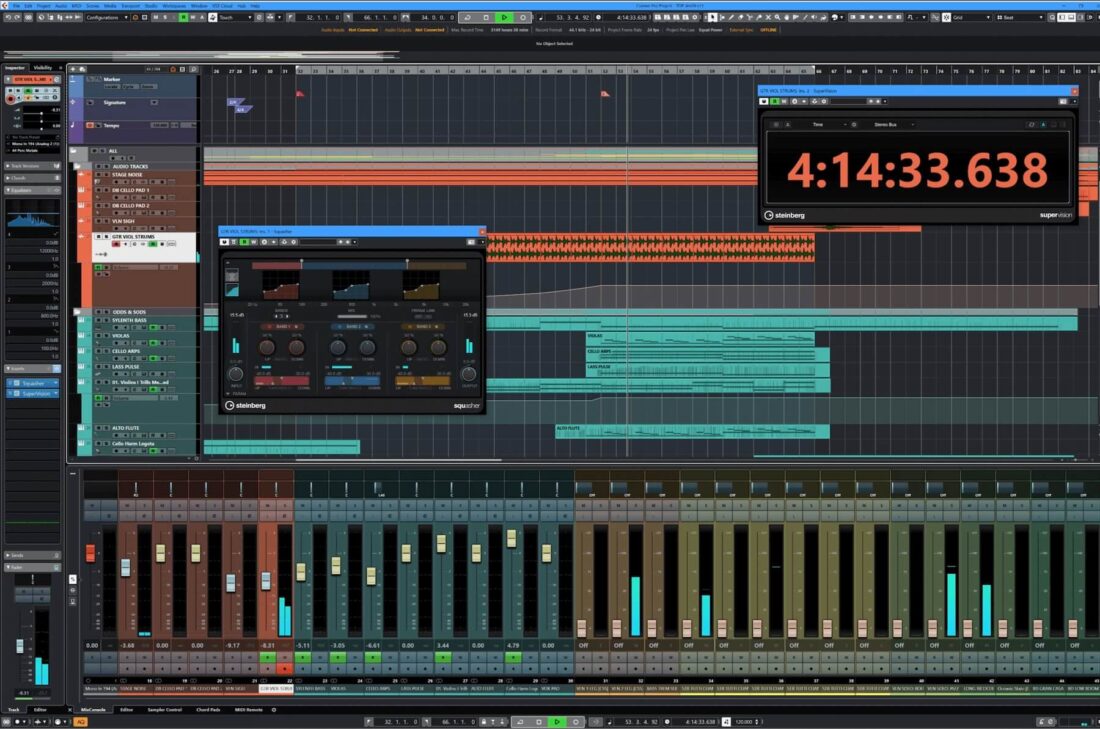 When it comes to choosing which DAW software will be best for you on your music production journey, you'll most likely be picking from one of the following: Avid Pro Tools, Apple Logic Pro, Image-Line FL Studio, Ableton Live, Presonus Studio One, and Steinberg Cubase.
What is the most commonly used DAW?
Is the most popular DAW the best DAW? 
A 2015 poll from ask.audio showed that Ableton Live was the most commonly used digital audio workstation within electronic music production. However, Avid Pro Tools still holds its position as the primary industry-standard DAW that you'll find in the majority of high-end, professional music studios.
Pro Tools is a specialized DAW, designed specifically for traditional music production. It's best suited for pairing with hardware equipment and mixing, and has a steeper learning curve than its competitors, making it a potentially daunting DAW for beginners.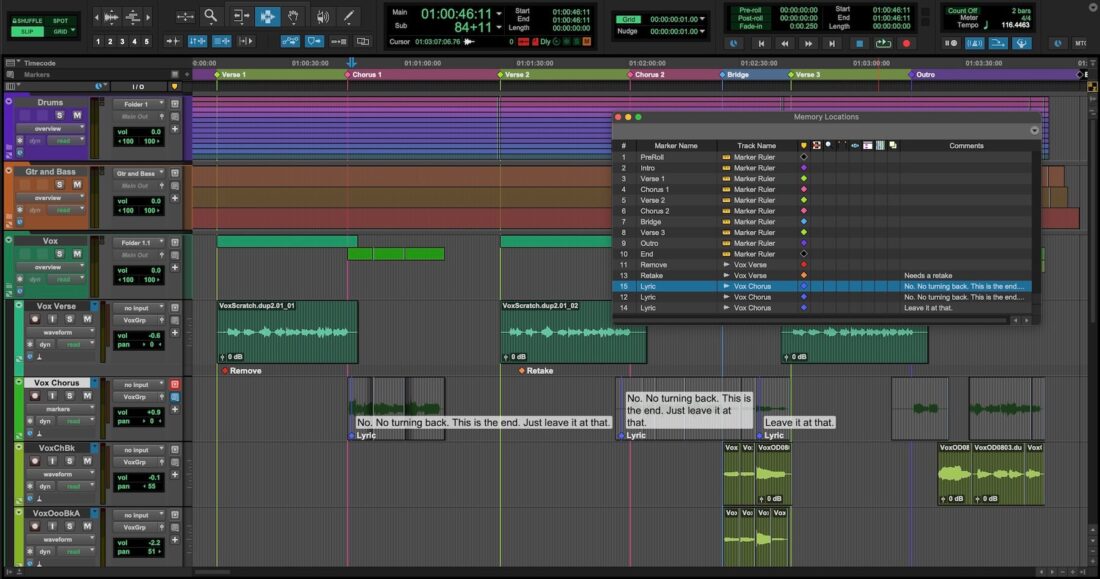 So, the best DAW for beginners in electronic music must be Ableton Live, right? Well… not necessarily. It sure is a contender worth considering for beginner music producers, but there are other options that may be more tailored to your specific needs and workflow.
Which is the best DAW for home music production?
Now that we've ruled out Pro Tools as not being the best DAW for beginners in a home studio setting, that leaves us with Logic Pro, FL Studio, Ableton Live, Presonus Studio One, Steinberg Cubase, and other electronic music software options.
We've already established that Ableton Live is a solid contender for electronic music, so what about the other options? Well, each of these digital audio workstations is powerful in the hands of the right music producer, so there's no concrete answer as to which is the best.
With that out of the way, there are, however, some factors we can consider when attempting to identify which is the best overall DAW for beginners.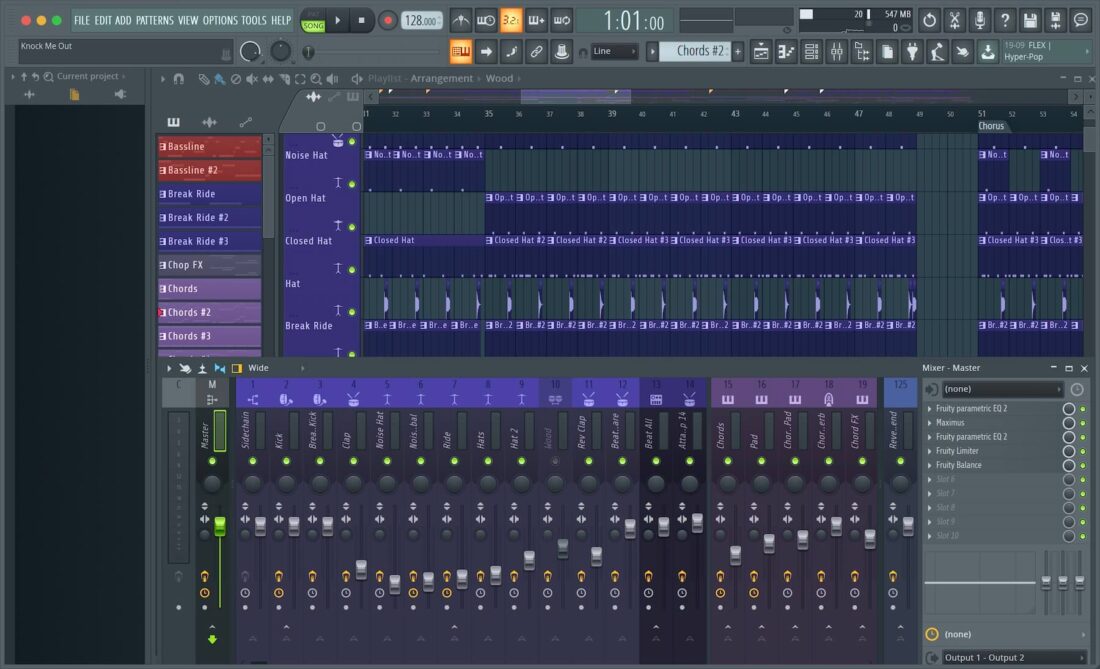 What's the best DAW for beginners?
What makes a suitable DAW software for beginners?
Some of the key factors that might make or break whether one DAW is better for you than another in the realm of electronic music are the cost of entry, native software instruments and audio effect plugin selection, learning curve, and workflow efficiency.
The cost plays a significant role when making any purchase, and luckily, most digital audio workstations come in various tiers in order to provide different entry points. However, it's worth recognising that the amount of software instruments and audio effects plugins you get will depend on which version you opt for.
Depending on the DAW software, there will also be other features affected by the version you choose, such as the amount of audio tracks and instrument tracks you're able to utilize in one project.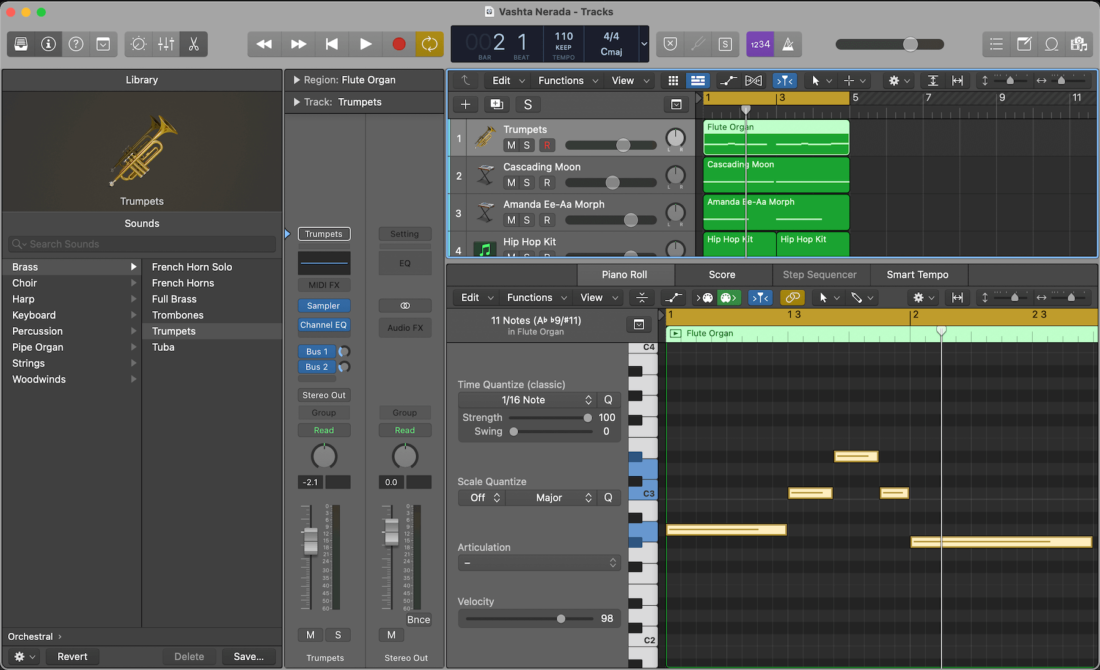 Overall, if you're a beginner, you're probably not going to need access to all the virtual instruments and audio effects immediately so starting at one of the cheaper tiers is probably your safest bet. Apple's flagship DAW, Logic Pro even has a trial, 90-day free version available on the app store, making it a ripe choice for Apple users.
What is the easiest DAW for beginners to learn?
The second, and perhaps most important thing to consider for beginners is the DAW software's learning curve, and how many resources will be at your disposal when trying to learn. How fast will you be able to go from newbie to pro?
This is where popularity does make an impact, because the more popular a DAW is, the larger the user-base is. Due to the popularity of Ableton Live and Logic Pro, there are many more forums and tutorials dedicated to them online, meaning it could be easier to teach yourself how to use these programs. FL Studio also has a large online community, coming in a close third-place. And of course you can see how each of our globally-successful artists use these DAWs to create their tracks in our music production courses.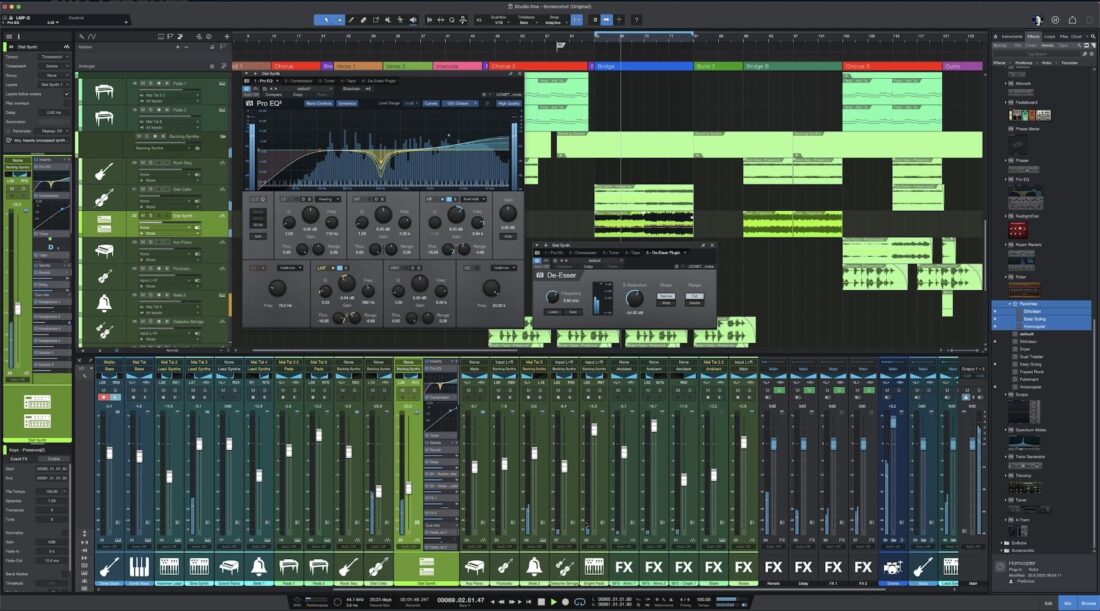 This leaves Cubase and Studio One as minorities in the DAW sphere. However, some colleges and universities are still opting to use these softwares as their preferred digital audio workstations, so it could still make sense for you to opt for one of these as your first DAW.
Which DAW has the easiest workflow?
As previously stated, the efficiency of the DAW will determine largely on the user's familiarity with it, along with their own personal preference. When first booting up any DAW, it can feel like you're staring into the cockpit of a complex spacecraft. Is there a specific DAW that excels in providing an easy user experience?
In short… not really. Each DAW excels in their own areas. For example, FL Studio's channel rack and step sequencer allow for compiling drum patterns at an unmatched pace to the others, but FL Studio also falls short with its counter-intuitive signal routing (a task that Ableton Live and Logic Pro perform comparatively well).

It's hard to say with certainty that one DAW is easier to use than another, however, when analyzing the complete experience, Ableton Live has the greatest potential to be navigated with haste due to its innovative, simple interface and overall design optimized for speedy composition and live song structuring.
Which DAW software is right for you?
As a general rule, it seems that Ableton Live is the best DAW for beginners, because it scores highest across most categories, however, when considering your personal circumstances, it still might not be the optimal choice.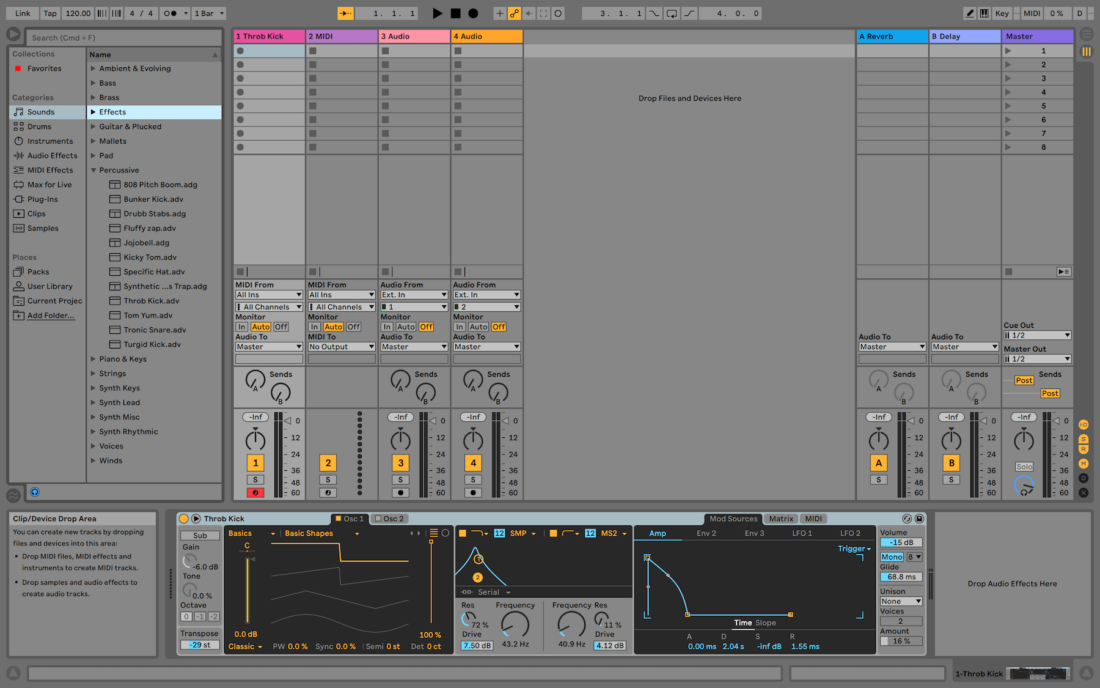 For instance, if you're looking to self-teach hip-hop/rap production, you might be swayed by FL Studio's quick beat making capabilities, along with the vast community of fellow musicians that already use the DAW.
If you're an Apple Mac user, Logic Pro's 90-day free version, with a one-time, one-tier price point could be what seals your future with it as your preferred DAW.
If you're about to start a music production course at a college or university that uses Cubase or Studio One, perhaps it makes the most sense to use your student discount on purchasing one of those softwares.
The choice is yours, but remember that whatever digital audio workstation you choose, if you consistently apply yourself to learn the software, you'll be a pro in no time!