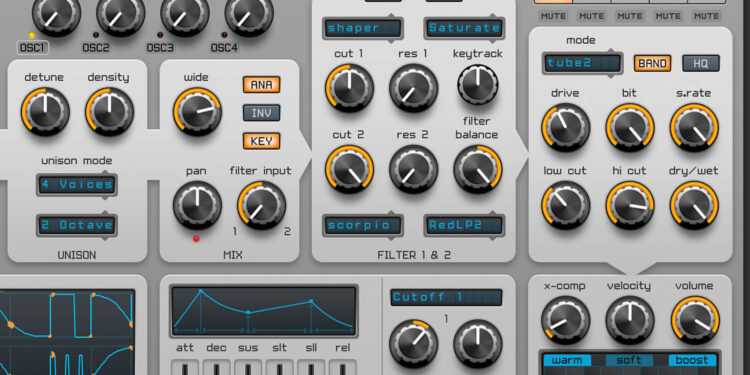 The Reveal Sound Spire VST is a hugely popular synth loved by many artists including our very own FaderPro artist-educators. In this post, you'll see the Spire VST in action so check out how some of the best artists in the business use it in their tracks.
Get your hands on the Spire VST
Before we dive into seeing Spire in action, you should know that we recently teamed up with the team at Reveal Sound, makers of the Spire VST so we could offer a great deal on their amazing synth (plus sounds, templates and more!).
Any of our students who purchase a FaderPro course (all 30% off in our Easter Sale) are able to claim a free $100 in bonus points to spend on anything at Reveal Sound. So you can get a huge discount on Spire and add it to your own DAW!
But hurry… this deal is only available until April 16th so dive in now!
Spire VST features
The amazing sounds that Reveal Sound Spire is able to produce are thanks to its four multimode polymorphing oscillators, unique unison engine with nine voices per oscillator, two great-sounding multimode filters and super-flexible modulation options
It also boasts an advanced arpeggiator and step sequencer, a multiband compressor, and an FX processor. So the sound possibilities are huge!
Loads of our FaderPro artists use Spire in their tracks, as they explain in their music production courses. Here's just a small selection of clips from them so you can see Spire in action:
Rodg
Taken from his In the Studio w/ Rodg course, here's Rodg finding just the right sound for the tracks he's building from scratch.
Ørjan Nilsen
The joy on Ørjan's face as he hears the sound from Spire is wonderful to see! He's using Spire in his Remixing & Sound Design course to add a secondary mid-bass to give the track real power and groove.
Timmo Hendriks
The Spire VST is one of Timmo's go-to plugins when it comes to bass. Here he is in his Track from Scratch course using it for an aggressive, crunchy sustained bass.